The search for an interim manager must be fast and uncomplicated. You cannot afford lengthy application processes or applicants without experience if you want to fill a temporary position. But how can you find a suitable candidate within a short period of time? interim-x.com will help you - quickly, competently and transparently.
The challenges of finding an interim manager
Interim managers are experienced specialists who need to be flexible and ready for action quickly. Recruiting is just as special as the demands placed on them. Not every company has the time, the contacts and the experience. There are three main challenges.
Time is money
Long application processes with complicated selection procedures and several personal interviews are a must for permanent employees. If you are looking for an interim manager, the long process is counterproductive. Often the temporary manager has to be available quickly, for example in the event of an unexpected change of personnel or absence due to illness. Such vacancies cannot be planned, but must often be filled promptly. In order to fill the gaps quickly, the selection process must be carried out quickly and still filter out the best candidate - after all, you have neither the time nor the resources to be tested by a number of managers before you have found the right one.
Experience you can rely on
Before a permanent position, you put the candidates through their paces to ensure that the person you choose meets the professional requirements and fits the corporate culture. When looking for an interim manager, however, you must be able to rely on the fact that the candidate you are looking for will work after a short familiarisation phase.
A temporary manager must reorient himself at every stage. He must work independently, contribute his expert knowledge and initiate processes. This requires many years of experience in the respective area of responsibility. Flexibility and empathy are also required. After all, not only technical know-how is important. The temporary manager must quickly fit into the team or fulfil his leadership role from day one. He must be able to communicate with company managers and employees alike.
Anonymity and discretion
In many situations where you need a temporary manager, it is better to remain anonymous. Reorganizations, restructurings or company crises are sensitive situations that a company does not necessarily want to make public in a tender. At a certain point, of course, you also have to make yourself known in an anonymous application process. This makes the discretion of the candidates you approach when looking for an interim manager all the more important.
Your benefits
Our offer
Significant Cost Saving
Recruit interim managers at attractive conditions. The renunciation of customary agency fees and the direct mandating of interim managers without the involvement of brokers leads to a substantial cost reduction for you.
Complete Anonymity
Whether restructuring, efficiency enhancement programs or a merger - the reasons for using interim managers are manifold and often sensitive. At interim-x.com you remain completely anonymous.
Wide-Ranging Expertise
interim-x.com was founded in 2012. Since then, we have proven our expertise in recruiting interim managers for a large number of companies from a wide variety of industries.
High-Performance Search
At interim-x.com you can search specifically for the suitable interim manager for your projects. We have developed powerful search algorithms that will meet your requirements.
Fast Results
Complex recruiting processes in the search and selection of interim managers are a thing of the past with interim-x.com. We offer a time-saving alternative for filling your interim management projects.
Highest Quality Standards
With our accreditation process for interim managers, we guarantee companies the highest quality standards. On interim-x.com, every accredited interim manager stands for excellence in his field of expertise.
Find the right specialist with interim-x.com
interim-x.com, the marketplace for interim managers, supports you when you are looking for an interim manager in your company. On this platform, interim managers and companies meet at eye level. You can communicate and mandate directly with each other, a provider is not involved - unless you prefer our full service offer. Through the direct contact you can discuss details of the project quickly and easily and do not have to rely on third parties.
You open an account on interim-x.com with which you can create your own tenders and view our manager pool, depending on the account model. Depending on the functional area, we have between 3,000 and 5,000 candidates in our pool. We pre-select candidates according to their experience so that you can find a suitable candidate more quickly.
Accredited candidates: an excellent choice
You have to be able to rely on a temporary manager. Interim managers registered with us have the opportunity to be accredited. For this we check the CV of the candidates talk to former clients or employers. In this way, we ensure that only those managers are accredited who have convinced in the past in their field of expertise - so that you always have the best choice.
Invitation to tender or direct approach
Depending on your account, you have different ways to contact registered managers. You can create your own projects and managers will contact you if they are interested. You can make the tender anonymous - for example, you don't have to mention the company name. This ensures that you don't reveal too much in situations involving sensitive issues such as changes in the company. If you prefer to do without the tender, it is also possible to search directly for an interim manager in our pool.
No matter which method you choose: Unlike other providers, interim-x.com does not charge an agency fee for the placement of interim managers. You contact the candidates directly and conclude the contract bilaterally. If desired, you can of course also make use of our full service offer.
Experience, industry diversity and expertise - what distinguishes interim managers at interim-x.com?
No matter whether your company is looking for interim managers in Germany, Austria, Switzerland or for worldwide deployment. At interim-x.com you are sure to find the right candidate for your project and your industry. Temporary company management, comprehensive project management, implementation of new strategies and efficiency increasing change management - interim-x.com offers temporary specialists and executives for all strategic company projects. Thanks to years of experience and expertise in the field of interim management, companies looking for project and interim managers on interim-x.com for a variety of industries will find what they are looking for:
Of course, interim-x.com also has a wide range of other industries, experienced temporary managers, as well as project and interim managers. To give you an overview of projects in interim management that have been successfully brokered so far, we have compiled a selection here. Interim and project managers as well as executives were placed for the following projects: Project Management, Restructuring, ReFi & Controlling, Production & Technology,Marketing & Sales, Purchasing, Logistics & SCM and Corporate Management.
Our most important account functions explained briefly
Publish your project - completely anonymous if desired
With an account on interim-x.com you can publish your projects - and if desired completely anonymous. Depending on the functional area, you will reach between 3,000 and 5,000 interim managers. Our team supports you with an efficient pre-selection of applications. You will only receive applications with the expertise and experience you need for your project.
Manage your applications for projects efficiently
interim-x.com will pre-select suitable candidates for you. Only interim managers with the required expertise and relevant experience will be put through to you as applicants. In the applicant management you will then see all applicants selected by us and have access to the meaningful profiles and can contact the applicants directly.
Contact qualified interim managers directly and without prior tendering
You don't want to publish a tender first and wait for incoming applications, but want to contact qualified interim managers directly? Then our UNLIMITED account is the right one for you. This gives you access to over 1,200 accredited interim managers, who you can mandate directly at no additional cost.
Decentralize interim management recruiting
With a MULTI+ or UNLIMITED account you can make recruiting in your company even more efficient: Invite colleagues and create your own accounts for them. This allows you to decentralize recruiting - whether in the HR department or distributed across several company entities.
Convince yourself, look now for qualified and experienced interim and project managers, or publish your project and start a successful cooperation.

Für uns kommt interim-x.com genau zur richtigen Zeit. Als Beteiligungsgesellschaft in einer sehr dynamischen Branche sind wir immer häufiger in der Situation, in unseren Portfolio-Unternehmen Vakanzen interimistisch überbrücken zu müssen. Gerade bei Fachaufgaben ist der kurzfristigen Suche über unser Netzwerk jedoch Grenzen gesetzt. Als Unternehmen aus der 'digitalen Welt' hat uns der Marktplatzgedanke von interim-x.com sofort überzeugt. Interim Management ins Internet zu bringen ist ein konsequenter Schritt. Eine Online-Plattform, auf die man jederzeit von überall unkompliziert zugreifen kann, in Kombination mit einem attraktiven Preismodell, schließt in diesem Umfeld definitiv eine Lücke.

Michael Hock

Senior Investment Manager

|

Holtzbrinck Digital GmbH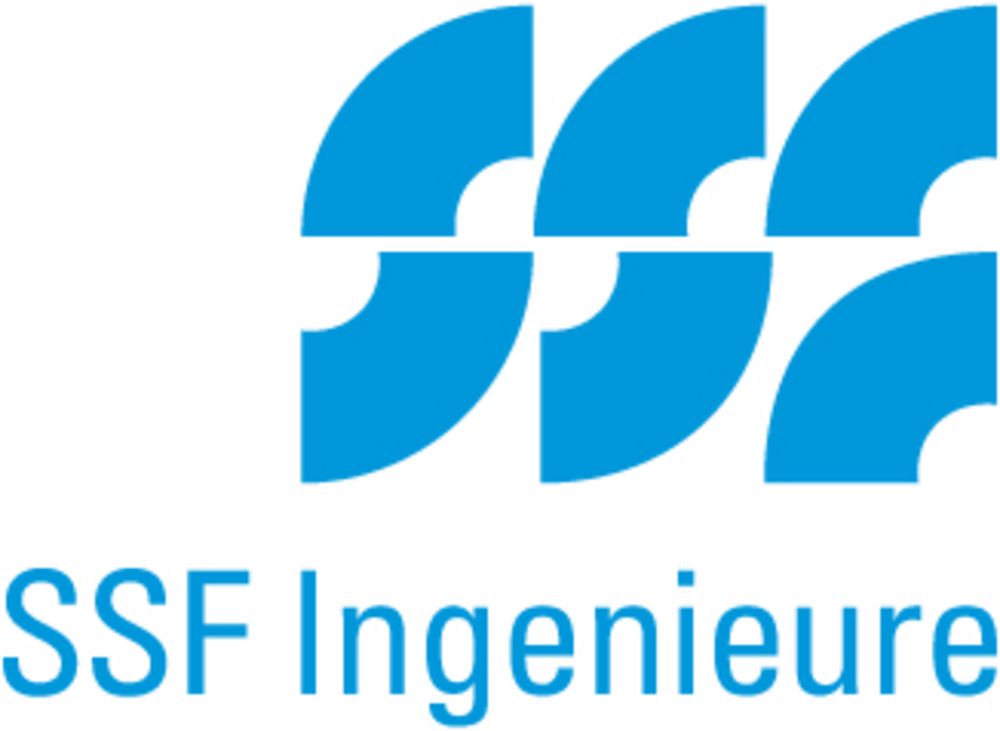 Eine Online-Plattform mit der Art von Leistung, wie sie interim-x.com bietet, gab es bisher nicht. interim-x.com ermöglicht uns einen schnellen und zielgerichteten Zugriff auf Experten, die bei uns vorübergehend internationale Projekte leiten. Dank der komfortabel zu bedienenden Suchtechnologie sind wir in der Lage, sehr konkret nach bestimmten Kriterien zu suchen, dies ist für das Bauingenieurwesen von besonderer Bedeutung. In Kombination mit den aussagekräftigen Leistungsprofilen der Interim Manager ist interim-x.com ein ideales Tool für uns.

Nikolaus Baerens

Leiter Kaufmännische Abteilung

|

SSF Ingenieure AG | Beratende Ingenieure im Bauwesen

Mit interim-x.com sind wir in der Lage, innerhalb kürzester Zeit eine beachtliche Anzahl an Interim Managern zu adressieren. Dank der hohen Qualitätsstandards und des umfangreichen Akkreditierungsprozesses von interim-x.com treffen wir auf der Plattform auf erstklassige Kandidaten. Über die ausführlichen Leistungsprofile der Interim Manager können wir uns schnell ein umfassendes Bild von deren Erfahrung und Kompetenzen machen. interim-x.com wird für uns eine bevorzugte Adresse sein, wenn es um die Besetzung von Interim Management-Mandaten geht.

Dr. Hans Schlipat

Managing-Partner

|

Rochus Mummert Executive Consultants GmbH

Zur Restrukturierung und Neuausrichtung des E-Commerce-Bereiches eines unserer Portfolio-Unternehmen beauftragte Paragon Partners interim-x.com mit der Suche und Auswahl eines hochkarätigen Interim Managers.

Innerhalb kürzester Zeit wurden passgenaue Interim Manager gefunden und uns vorgestellt. Passgenau sowohl im Hinblick auf Ihre professionelle Eignung als auch in Bezug auf ihre Erfahrungen in der Zusammenarbeit mit Beteiligungs-Gesellschaften. Neben der Geschwindigkeit des Prozesses und der hohen Qualität der vorgestellten Interim Manager hat uns die Kosteneffizienz von interim-x.com überzeugt. Wir sehen interim-x.com als strategischen Partner bei der Rekrutierung von Interim Managern und werden zukünftig auch wieder interim-x.com nutzen.

Krischan von Möller

Gründungspartner

|

Paragon Partners GmbH

Im Rahmen einer kurzfristigen Besetzung von operativen Interim Managern sind wir auf interim-x.com aufmerksam geworden. Die Reaktionsgeschwindigkeit in der Zusendung von entsprechenden Profilen, die professionelle Kalibrierung der Profile und Unterstützung in dem Auswahlprozess hat uns begeistert. Wir haben Dank interim-x.com innerhalb kürzester Zeit qualitativ hochwertige und professionelle Unterstützung erhalten. Bei weiteren Projekten, werden wir auch gerne wieder auf interim-x.com zurückgreifen.

Marcus Koch

Head of Human Resources

|

ThyssenKrupp Bilstein GmbH

Für zwei unserer Produktionsstandorte suchten wir einen interimistischen Leiter Qualitätssicherung, mit einer ausgeprägten hands-on Mentalität und substanziellen Branchenerfahrungen. Obwohl unser Unternehmen bisher noch keine Erfahrungen mit dem Recruiting von Interim Managern und Providern hatte, überzeugte uns das transparente und kosteneffiziente Geschäftsmodell von interim-x.com sowie der professionale Umgang. Innerhalb von drei Werkstagen wurden uns sehr kompetente und erfahrene Kandidaten vorgestellt, von denen wir einen Interim Manager sehr zeitnah mandatierten. Was interim-x.com auszeichnete, war die extrem schnelle Reaktionszeit sowie die Fähigkeit, innerhalb kürzester Zeit für die Vakanz den passgenaue Kandidaten auszuwählen; es gab in dem Prozess keinerlei Iterationen. Ich habe selten ein junges Unternehmen kennengelernt, bei dem Anspruch und Leistung so deckungsgleich sind.

Daniel Schneider

Leiter Finanzen & Personal

|

HOMAG Automation GmbH

To facilitate and manage the rapid growth of our operation in Germany, we recruited two interim managers; one senior HR-Manager and one Marketing&Sales expert. interim-x.com was one provider, amongst others, we engaged for the recruiting process. Although, I have 20 years of managerial experience in HR, I have rarely come across a supplier with such a transparent and convincing business model that Interim-x.com offers to their clients. Apart from the speed and highly efficient processes, I was impressed by the deep understanding of what type of interim managers we were looking for. For me it was very important to have a professional provider who´s capable to understands UK as well as German business cultures. The team of interim-x.com delivered this added value and was able to present very capable and suitable candidates to Truphone. I found Martin and his team to be very helpful, supportive and professional in all my dealings with him throughout the process and would recommend him highly to other Clients.

Caroline Weeks

Head of Recruitment

|

Truphone plc.

Für ein Joint Venture suchte ich sehr kurzfristig einen interimistischen Vertriebsleiter. Neben einem hervorragenden vertrieblichen Track-Record in dem Bereich regenerative Energie bestand die Herausforderung, einen Interim Manager zu finden, der perspektivisch auch eine Festanstellung anstrebt. Mit dieser Aufgabe beauftragte ich interim-x.com. Innerhalb von 3 Tagen wurden mir passgenaue Kandidaten vorgestellt, die mich alle sowohl fachlich als auch von ihrer Persönlichkeit beeindruckten. Durch die enge und effiziente Abstimmung mit dem Team von interim-x.com fiel es mir sehr leicht, eine finale Entscheidung zu fällen und einen Interim Manager von imterim-x.com zu mandatieren. Ich bin sowohl von der Professionalität und dem Engagement des Teams von interim-x.com beeindruckt, als auch von dem innovativen Honorarmodell. Daher kann ich interim-x.com nur empfehlen, und werde bei Bedarf immer wieder auf interim-x.com zurückgreifen.

Andreas Wenninger

Vorstand

|

SYNAXON AG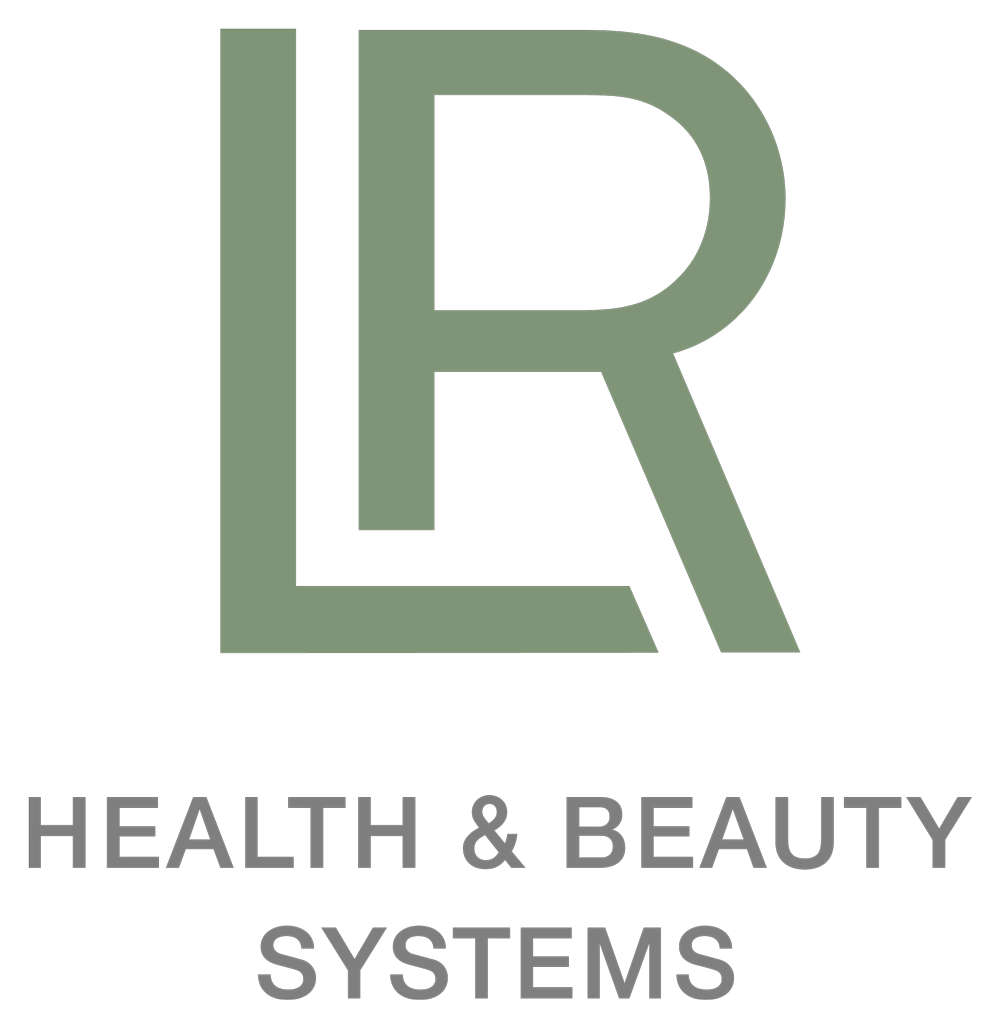 Im Rahmen unserer Wachstumsstrategie werden wir eine hochmoderne Fabrikation samt Logistikzentrum am Standort unserer Hauptverwaltung bauen. Uns war klar, dass wir zur Konzeptionierung, Planung und Umsetzung dieses sehr komplexen Projektes auf externe Unterstützung in Gestalt eines Interim Managers zurückgreifen werden. Zur Suche und Auswahl eines passgenauen Interim Manager, mit einem Track Record bei der Steuerung vergleichbarer Infrastrukturprojekte, beauftragten wir interim-x.com. Uns überzeugte bei interim-x.com der professionelle Auftritt sowie das sehr transparente, rein erfolgsabhängige Geschäftsmodell. Und in der Tat konnte interim-x.com schnell und passgenau den Interim Manager liefern, nach dem wir gesucht hatten. Wir sind mit der Leistung von interim-x.com rundum zufrieden und sehen das Geschäftsmodell als eine echte Bereicherung in dem Provider-Markt.

Dr. Andreas Laabs

CFO / COO

|

LR Global Holding GmbH

Mit dem Bestreben uns kompetente Unterstützung bei der Umsetzung unserer Agenda 2018 ins Haus zu holen, haben wir uns auf die Suche nach einem CRO gemacht. Neben klassischen Providern wie Taskforce und Bridge imp , die auch Kandidaten vorstellten, schalteten wir interim-x.com ein. Das Team von Herrn Franssen war in der Lage, uns innerhalb von 48 Stunden fünf hochkarätige Interim Manager vorzustellen, von denen wir zwei in die engere Wahl nahmen und am Ende einen Interim Manager mandatierten.

Neben dem Verständnis von inerim-x.com bezüglich unserer Aufgabenstellung und dem Profil eines idealen Kandidaten sowie der Qualität der dann vorgestellten Interim Manager, hat uns die Geschwindigkeit sowie das moderate und transparente Erfolgshonorar von interim-x.com überzeugt. Wir können jedem Unternehmen in einer vergleichbaren Situation empfehlen, sich direkt an interim-x.com zu wenden.

Oliver Oberhauser

Leiter Business Development & Mitgesellschafter

|

Hiller GmbH

Als Beteiligungsgesellschaft arbeiten wir seit drei Jahren erfolgreich auf verschiedenen Themenfeldern mit interim-x.com. Das Spektrum reicht von der Suche eines Subject Matter Experten, den wir im Rahmen einer Due Dilligence hinzuziehen, über Interim Manager, die unsere Portfoliounternehmen themen- und projektbezogen unterstützen. Besonders überzeugend sind bei interim-x.com die Qualität der Interim Manager, die Geschwindigkeit bei der Besetzung von Projekten sowie das Preis-Leistungs-Verhältnis.

Moritz Merkert

Beteiligungsmanager

|

NORD Holding Unternehmensbeteiligungsgesellschaft mbH

Als Multichannel-Unternehmen für Fashion- & Lifestyleprodukte sind wir auf spezialisierte Marketing-Experten angewiesen. Auf Grund unserer positiven Erfahrungen sind wir daher erneut auf Interim-x.com bei der Suche nach kurzfristiger Unterstützung für unser Marketing-Team zugegangen. Die persönlich Beratung und passgenaue Empfehlungen legten den Grundstein für überzeugende und qualitativ hochwertige Kontakte zu Interim-Managern. Besonders hervorzuheben ist die Geschwindigkeit bei der Kandidatensuche sowie die professionelle Zusammenarbeit.

Lesley-Ann Stenzel

HR Assistant

|

K - Lifestyle GmbH & Co. KG, CONLEYS Modekontor GmbH

interim-x erweist sich für uns als idealer Partner für eine unkomplizierte, schnelle und treffsichere Suche nach erfahrenen Interim-Managern. Selbst bei sehr spezifischen Anforderungen haben wir bisher gute Kandidaten gefunden – was nicht zuletzt an der Vorauswahl und Mühe des interim-x-Teams liegt.

Constance Leitner

Director HR & Recruitment

|

ADCURAM Group AG

Dank der schnellen und effizienten Auswahl eines passgenauen Interim Managers (Herr Metzger) durch interim-x.com, war es möglich die anspruchsvollen Ziele zu realisieren. Neben der Sachebene hat es interim-x.com verstanden, einen Kandidaten vorzustellen, der auch kulturell zu unserer Organisation passt.

Herbert Becha

Global Core Senior Program Manager E-Compressor

|

Hanon Systems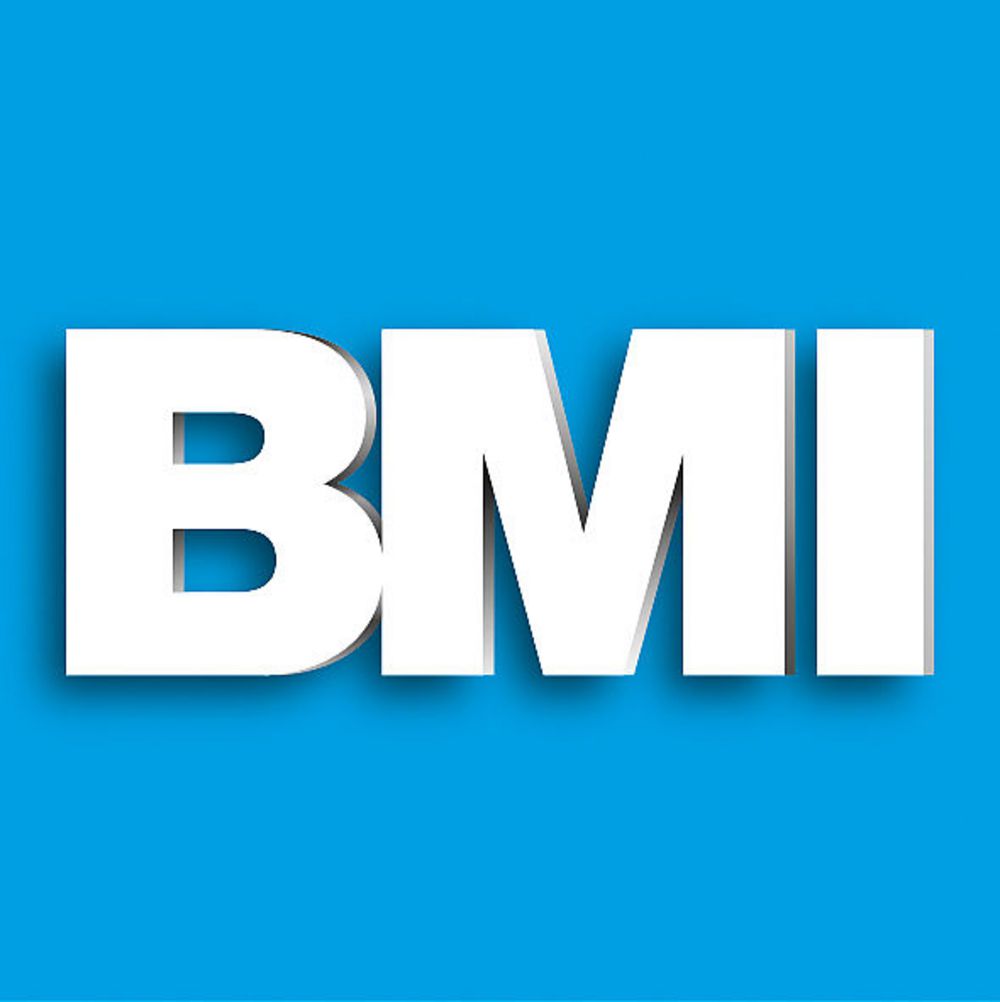 Wir suchten einen interimistischen HR-Business Partner(Elternzeitvertretung) und beauftragten u.a. an interim-x.com mit der Suche und Auswahl eines passgenauen Kandidaten. Sowohl im Hinblick auf die Zeit, bis uns passgenaue Kandidaten vorgestellt wurden, als auch im Hinblick auf das moderate Erfolgshonorar und die Qualität der Kandidaten hob sich interim-x.com vom Wettbewerb ab. Im Ergebnis fanden wird durch interim-x.com innerhalb weniger Tage einen Kandidaten, den wir mandatierten und der seine Aufgabe sehr gut erfüllte. Bei weiteren Projekten werden wir uns wieder an interim-x.com wenden.

Margit Köhler

Regional HR Director / Human Resources

|

BMI Group Services GmbH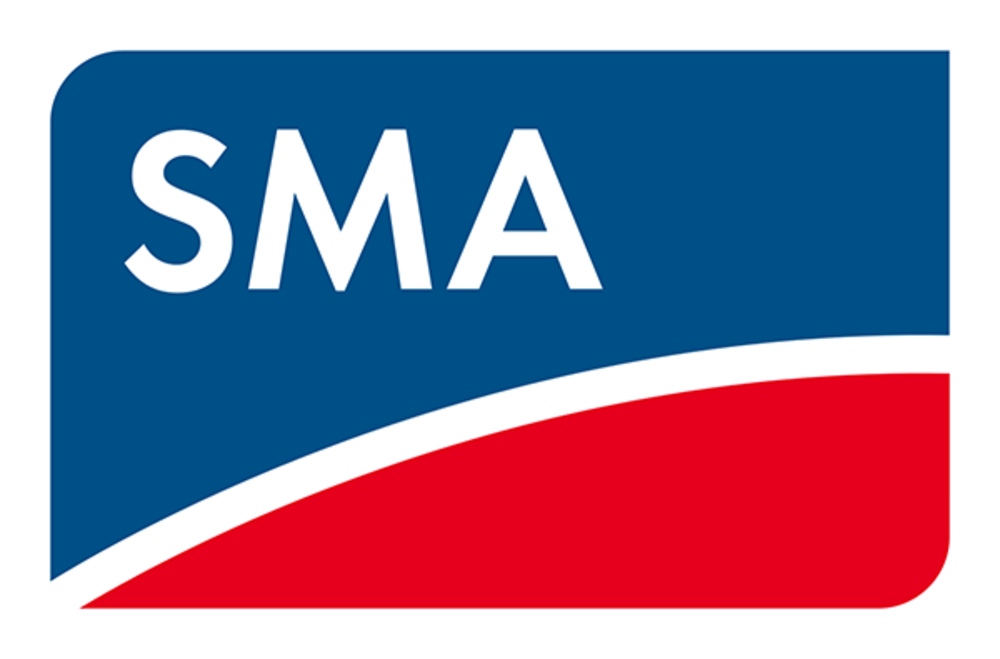 Wir suchten für unsere Hardware-Entwicklung kompetente Leistungselektroniker, die unsere innovativen Produkte unter Einhaltung strenger Zeit- und Qualitätsvorgaben bis zur Serienreife in der Entwicklung begleiteten. Durch eine sehr angespannte Marktsituation im Bereich der Interim Manager für Leistungselektronik war eine Beauftragung über die gängigen Kanäle nicht möglich. Über interim-x haben wir dennoch einige interessante Kandidatenvorschläge für unseren Bedarf erhalten, von denen letztlich auch ein Kandidat mandatiert wurde. Ohne die Nutzung von interim-x hätten wir unsere Bedarfe nicht vollständig decken können.

Niklas Müller

Commodity Manager Professional Services / Global Indirect Procurement

|

SMA Solar Technology AG

Auf der Suche nach Supply Chain Experten, die uns im Rahmen eines Optimierungsprojektes als "Hands-on"-Ressourcen, mit der Fähigkeit "out of the box" zu denken, unterstützen könnten, haben wir in zwei Ausschreibungen sehr gute Erfahrungen mit Interim-X gemacht. Uns wurden sofort auf die Aufgabenstellungen qualitativ hervorragend zugeschnittene Kandidaten vorgeschlagen, mit denen wir auch sehr schnell einig wurden. In einem Fall war eine Nachkalibrierung unserer Ausschreibung notwendig, um das Profil zu schärfen. Support und Qualität der Interim-X Dienstleistungen waren höchst professionell. Bei weiteren Projekten, werden wir auch gerne wieder auf Interim-X zurückgreifen.

Ulrich Bellgardt

Vorsitzender des Aufsichtsrates

|

KROMI Logistik AG

kfzteile24 hat interim-x.com mit der Besetzung einer interimistischen Position im kaufmännischen Bereich beauftragt. Interim-X hat die Anforderungen an die Position sehr gut analysiert und auf Basis unseres Briefings innerhalb von nur zwei Werktagen passende Profile vorgestellt. Überzeugend war die schnelle Koordination des darauf folgenden Auswahlprozesses inklusive der Organisation von Referenzen zur zusätzlichen Verifizierung unserer Entscheidung. Ebenso unterstützte uns interim-X umfassend bei der fairen Vertragsabwicklung mit dem Kandidaten. Wir haben bereits eine weitere Position mit interim-x besetzt und schätzen insbesondere die schnelle Reaktionszeit verbunden mit einem hohen Verständnis für die spezifische Situation an Rolle und Unternehmen.

Stephan Rahmede

CEO

|

kfzteile24 GmbH
Previous
Next