With interim-x.com we created a transparent and efficient market for interim management services. Lower transaction costs, highest quality standards, a better findability of interim managers. Fast and efficient staffing of projects is the cornerstone of our philosophy.

Martin Franssen

Founder and Managing Director

|

Interim Excellence GmbH
The market for interim management has been highly fragmented with a large number of providers. The majority of interim management projects are acquired through the personal network. Approx. 30% are acquired through interim management providers. So far the internet is not systematically capitalised as a recruiting instrument for interim management.
This environment inspired Martin Franssen, founder and CEO, who himself worked as interim manager for more than ten years, to launch interim-x.com.
An independent online marketplace for interim management, with access only for highly qualified interim managers. A marketplace that is very cost-effective for both, interim managers and companies. The idea turned into a business model that convinced well-known companies and highly qualified interim managers. interim-x.com was eventually launched in September 2013.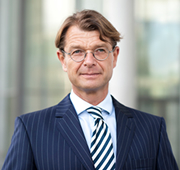 Martin Franssen
Managing Director & Founder
Studied business administration in Giessen
Principal Consultant, Financial Services Division at PriceWaterhouseCoopers
Director of Bank Organisation and International Projects, CC-Bank AG and CC-Holding GmbH
CFO of Economy.One AG
From 2002 to 2012 as an independent interim manager for various large corporations and private equity companies
Arne Plocher
Managing Director
Studies in political science, sociology and constitutional and international law in Augsburg
Branch manager at a personnel service provider
Project manager at IT service provider and responsible for conceptual design and implementation of self-service portals for professional users
Management consultant, responsible for development, management and performance measurement of cross-channel marketing campaigns
You have questions?
Contact us!